Finding a good mechanic is a problem for many people who are desperate for professional repairs on their vehicle. In most cases, people find the nearest mechanic shop which is not necessarily the least expensive or best choice to make. It is more important to save time, and more importantly a good bit of money, by taking the time to research and find the best mechanic you can.
The first step in finding a good mechanic is asking family and friends if they have a good recommendation for one they might have used. People are relatively honest most of the time, and they may offer insight on mechanics they have experience with in order to save you from a bad experience or lead you to a good experience. If you are new in town and not familiar with the area, ask some people in your neighborhood who they have used, mentioned Harry that runs an auto repair center in Miami or check with some friends at work to see if they have a referral. If you work in a large office environment, you are likely to find someone who has used a good mechanic.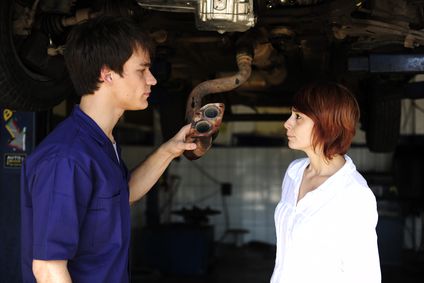 Choosing a mechanic who has experience working on your type of vehicle is necessary. Being familiar with knowing how the parts in your car work and fit together properly is a must. When you call a mechanic, ask about which type of cars they work on the majority of the time.
The Better Business Bureau can search for any complaints filed on the mechanic you are considering. If they do find the mechanic has complaints, there is a pretty good chance you will experience problems too, and you would be better off going elsewhere.
One of the first things you want to find out when you walk into the shop is if the mechanic is certified through the National Institute for Automotive Service Excellence. If so, you can feel confident that the shop operates with high standards. Ask what type of warranty available on the repairs performed on your vehicle. A good mechanic shop will warranty their work for at least 90 days. When someone offers a 30 day only warranty, you should feel skeptical. The 30 day time limit will only be enough to make sure you are not having major problems. Make certain the warranty covers the labor and parts.
Find out from the mechanic what the shop hours are, if you get a loaner car until your car is ready and if the shop is close to a train or bus station for transportation needs. Are the prices displayed where customers can view them? A good mechanic shop will have this information out for viewing so that the customers will not be confused. If you do not see this, be wary! Check with the mechanic to see if you can watch while they perform the repairs on your vehicle. If there is nothing to hide, there is no reason you should not stick around and assess how the mechanics work.
Once you gather all this information, you should feel pretty confident about making a decision on which mechanic is best for you. Take your time and find someone you can trust and rely on at all times.
Related articles