Black Friday Shopping Deals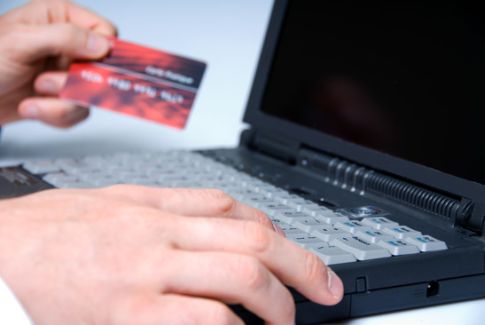 The holiday season is upon us and will be here before we know it. Many people are gearing up for the Black Friday deals that will be available on or after Thanksgiving Day. Whether you will be heading out to shop for the first time on the biggest shopping day of the season, or you are a seasoned Black Friday pro, it is important to find out about as many special deals as you can and come up with a plan so that you will save as much money as possible at the end of the day.
If you plan on doing the majority of your Black Friday shopping online, there are many ways for you to save on your major purchases. Cash back shopping sites such as Ebates, ShopAtHome and Mr. Rebate will offer rebates up to 20 percent on a large assortment of goods and services, and yes Black Friday offers are included.
This may sound like a scam, especially if you are new to cashback shopping websites, but it isn't These websites get paid by sending buyers to online merchants, and then they share a bit of that fee with their customers. All you have to do in order to take advantage of the deals is create an account on one of these reputable sites, log on, and click on the retailer that you wish to shop with. Big name brands such as Target and Drugstore.com are featured on these websites so you do not have to worry about limited quantities or the overall quality of the items you purchase.
A simple way to save

"Almost everything except houses, cars and boats" is eligible for cash back, according to Brent Shelton, a spokesman for FatWallet and Ebates. If you're already sold on the convenience of online commerce – no lines, no traffic and no limits on when you can shop – then why not add another layer of savings?

The process is pretty simple: Sign up, sign in and start shopping. You can search by retailer or by product – and ditching store loyalties can often save you money. Suppose you wanted to buy a weed trimmer and you usually shop at Retailer X. Doing a search for "weed trimmer" at the site might turn up double cash back and a 20 percent-off coupon at Retailer Z.

Buy online, retrieve locally

Two other money-saving options are in-store pickup and ship-to-store.

The first one means that you order online for the cash-back rebate plus any available coupons, then go to the local brick-and-mortar to collect your purchase. At least 30 stores offer this service, according to this post on the FatWallet blog. Generally you can pick up the goods the same day, or even within an hour. Bonus: You're less likely to overspend because the order is waiting for you, i.e., you won't wander through the store being distracted by bright shiny objects.
Take some of the hassle out of your Black Day shopping plans and spend more time at home by choosing to shop through these rebate websites. You will save more money in the long run, and you will have year-long access to a wide assortment of savings from top retailers.